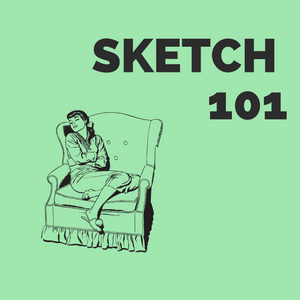 SKETCH 101: 22ND MARCH (DEPOSIT ONLY)
Regular price $55.00 Sale
SKETCH 101
INTRO TO SKETCH COMEDY
LEARN THE FUNDAMENTALS OF SKETCH COMEDY IN A TV WRITING-ROOM TYPE ENVIRONMENT, INCLUDING FINDING THE GAME OF YOUR SKETCH, WRITING VARIOUS FORMATS (COMMERCIAL PARODY, TOPICAL, ETC) AND DISCOVERING YOUR COMEDIC VOICE. *Students will be expected to write sketches outside of class. 
Course meets for 6 sessions, each 4 hours long. 
12pm - 4pm 
March 22nd, 29th
April 5th, 12th, 19th
LOCATION: MOB Den, Kilmainham
TAUGHT BY ERIN MCGATHY WHO HAS WRITTEN ON SKETCH SHOWS WITH BOB ODENKIRK (MR. SHOW, BETTER CALL SAUL) AND FOR COMEDY CENTRAL, NBC AND THE UCB THEATRE IN LOS ANGELES.
CLASS LIMIT 10